Discover the Best Craft Oktoberfest Beers to try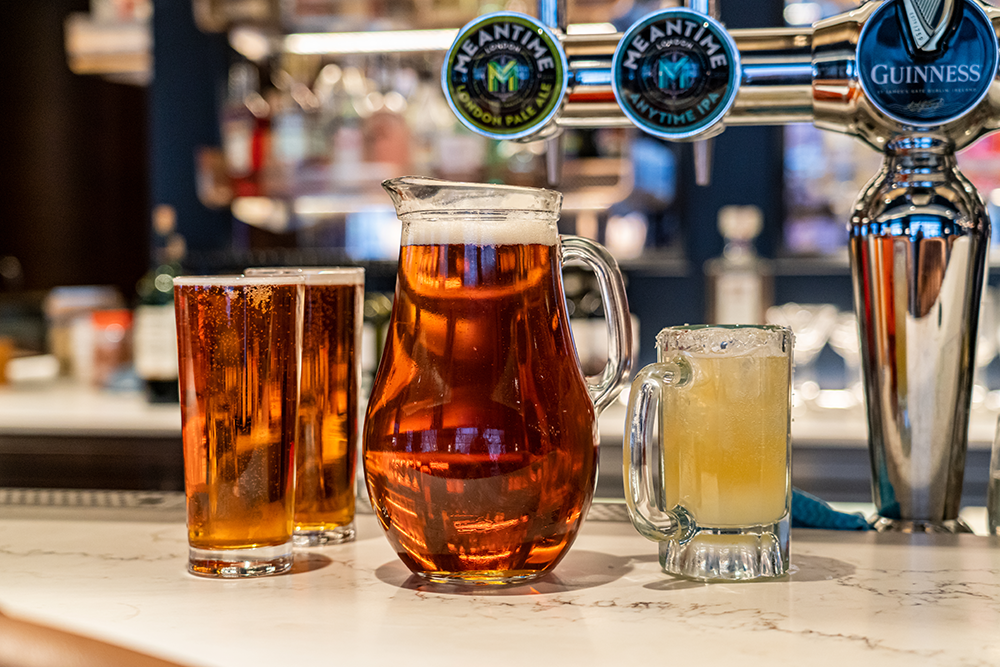 Top 10 Craft Beers to try this Oktoberfest
Prost! Oktoberfest is here, and Blue Boar Pub is taking the opportunity to support the greatly respected German tradition of getting together with friends and enjoying a refreshing beverage. For those unfamiliar, Oktoberfest is a festival originating from Bavaria in 1810 when there was a raucous party held in celebration of a royal marriage. Traditionally it features a beer festival and a travelling carnival and is held annually from mid/late-September to around the first Sunday in October.
Blue Boar's warm and welcoming atmosphere is perfect for an Oktoberfest drink on a crisp Autumn Day, offering a variety of carefully selected, über-flavourful beers. The classic Oktoberfest beers include Paulaner, Spaten, Hacker-Pschorr, Augustiner, Hofbrau, Lowenbrau and Samuel Adams' rich, roasty Märzen – which tend to have a medium to full body.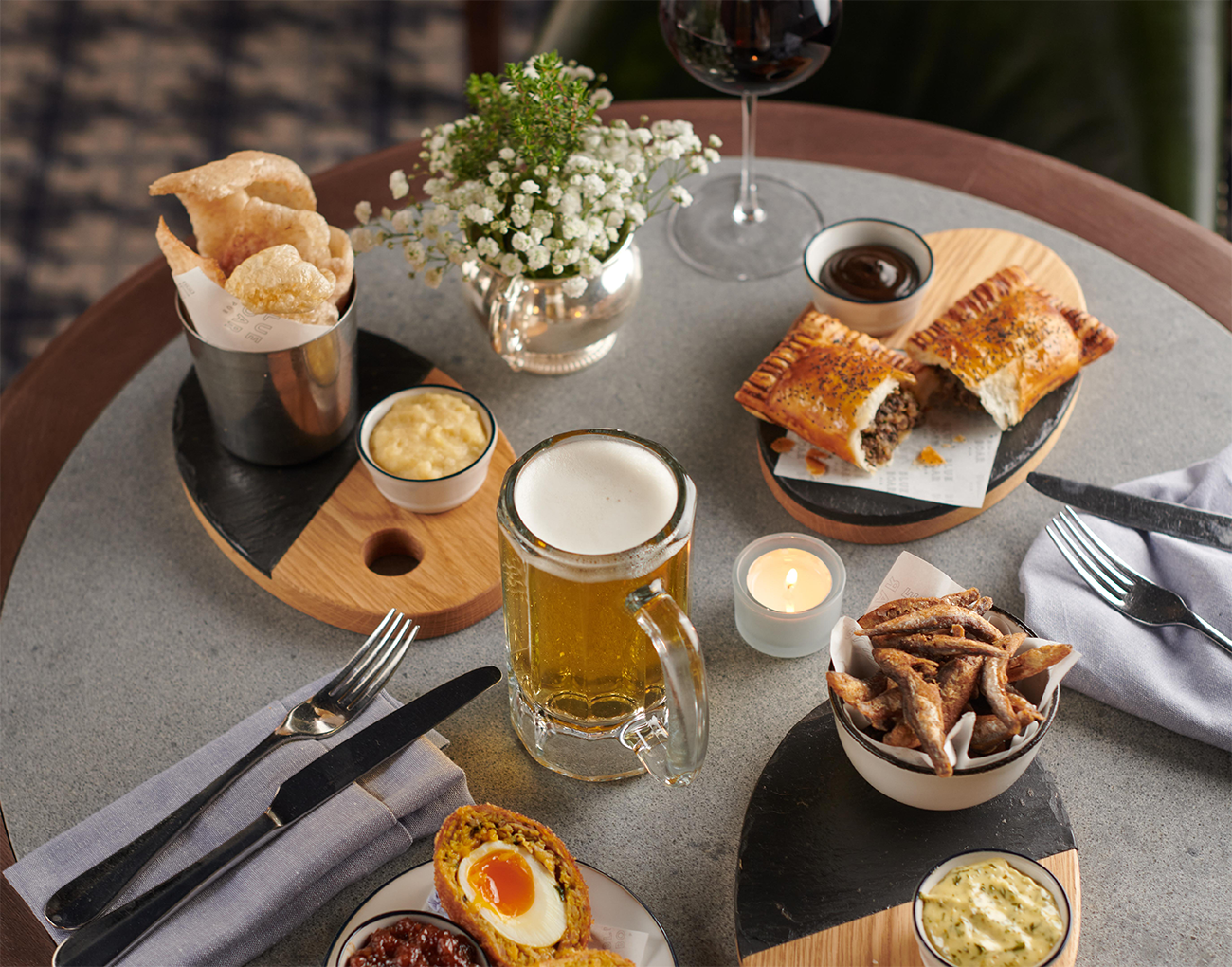 It's no secret that the UK is a big fan of a beer, but over the last decade people's tastes have developed, looking to scout out some of the best and most flavourful craft beers around.
In the UK, there is still no official definition for 'craft' brewing. However, you can loosely pin it down to beers that are from mostly independent breweries that are small enough to not have access to the large-scale brewing facilities used by global corporations. This means that the amount of beer they can produce is comparatively small and it isn't sold in as many places…so which are the best ones to nab?
The Classic German Oktoberfest Beers
Here's our roundup of the top ten best craft beers to try this Oktoberfest, including some you can find right here at Blue Boar:
1 Hawkstone IPA
Describing itself as a 'treat for the senses', Jeremy Clarkson's Hawkstone IPA has citrus notes and touches of honey and caramel which balance nicely with the hoppy bitterness that runs through it. It's available at Blue Boar pub so come and try some today!
2 Spaten Premium Helles Craft Lager Beer Bottle
Golden in colour with a well-balanced hop-flavour. Its full rounded body is a superb balance between hops and a malty sweetness.
3 Paulaner
Paulaner Bräuhaus Lager is a bright golden beer, pleasantly malty with subtle notes of hops. Full-bodied, amber-colored and bottom-fermented. Due to Paulaner's brewing style this beer tastes great all throughout the year.
4 Augustiner
Augustiner's most popular beer is Augustiner Lagerbier Hell (5.2%), a pale lager that is given a prolonged secondary fermentation.
5 Meantime Pale Ale
Also available at Blue Boar pub, Meantime is a slightly roasted malt profile with plenty of sweetness and citrusy hops.
6 Sam Adams Octoberfest
Samuel Adams' rich, roasty Märzen is an elegant, malty German amber lager with a clean, rich, toasty and bready malt flavour, restrained bitterness, and a dry finish that encourages another drink. The overall malt impression is soft, elegant, and complex, with a rich aftertaste that is never cloying or heavy.
7 Hacker-Pschorr
With its lighter body, higher carbonation level, reasonable ABV and refreshing flavours, this beer is a perfect option if you want to try something a little different this Oktoberfest.
8 Table Beer
For a lower alcohol option, The Kernel Brewery's Table Beer is a light pale ale which is around 3% ABV. Table Beer has grown to be one of The Kernel's most popular and influential beers, with a cloudy golden colour and floral hops. You'll be able to drink a lot of these without getting too betrunken.
9 Hofbrau
Hofbrau München is a modern take on the traditional German lager and is brewed with innovative techniques and unique ingredients. The result is a beer that is both familiar and surprising, with a bold, hoppy flavour that will satisfy any craft beer lover.
10 Babbling Brook English IPA
For a British twist, Babbling Brook offers bright fresh citrus notes with a strong and malty taste. It's developed with modern brewing techniques to maximise the aroma from four punchy English hops all grown at Brook House Hops.